Common questions about smart homes in McAllen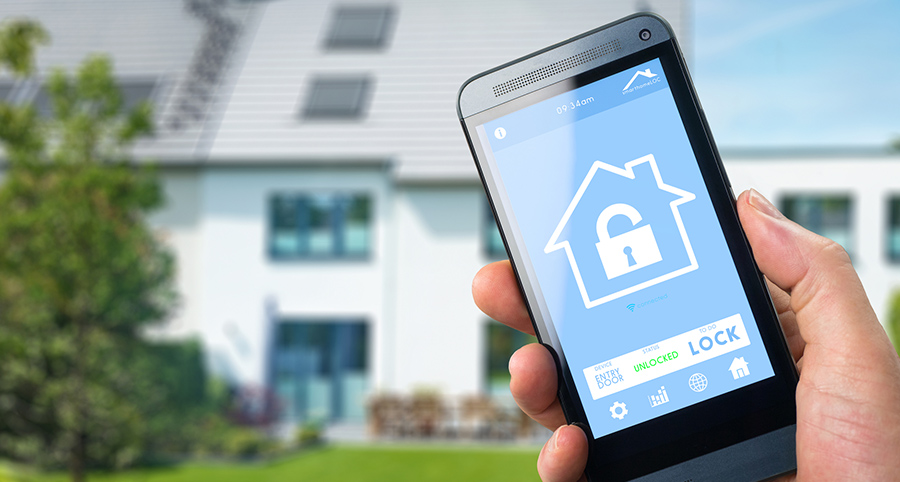 You've listened to your friend talk about how he can turn on his lights with a voice command or schedule his thermostat to change settings on its own. Of course, you're curious about how smart homes work and if they might positively impact your family. To help you gain more of an understanding, check out answers to several frequently-asked questions about smart homes in McAllen.
How do smart homes work in McAllen?
All of your integrated implements like lights, door locks, home comfort controls, and video equipment all have one thing in common - they have to be linked to the internet. This gives them the chance to be manipulated without physical contact with things like a smart speaker, central hub, or smartphone app. Your components can even communicate with one another. For instance, if your security camera notices unusual movement, it is able to trigger your lights to come on.
You could hook up a couple connected lighting elements and a voice-operated speaker and say you have a smart home, but why settle for that? Alternatively, consider a complete configuration with networked lights, surveillance, home comfort controls, and more. Continue on to see why this choice makes sense.
Will a McAllen smart home benefit me?
It's OK if you have some doubts. Turning your lights on or off through your smartphone is amusing, but you want to know if your McAllen smart home will genuinely benefit you. As it turns out, it can, and in ways you might not have considered.
Security: How would you like to have doors that automatically lock at predetermined moments or cameras that will deliver video updates when unusual motion is observed? Components including Vivint's outdoor cameras even have incorporated methods of deterring unwanted guests. Smart homes have a definite edge when it comes to elevating your home's security.
Management: Since your components are connected to the internet, results in you being able to control them remotely. Neglect to turn the lights off? It's not a big deal. Just go to the simple Vivint app on your smartphone and take care of it.
Convenience: Simplify your life by putting smart lights and locking systems on a set plan. You are even able to perform an array of functions with voice commands and a compatible smart speaker.
Energy savings: If you put lighting and temperature settings on preset plans and have the opportunity to adjust your equipment from any location, you are able to reduce utility bills.
Should I get professional monitoring with my smart home?
Smart home access and ease of use are nice, but what will transpire in the event of an emergency? When you have 24-hour monitoring, those automated tools that send you alerts also alert your monitoring specialists. This lets you focus on the safety of your family while the experts reach out to emergency services. The virtues of monitoring are even greater if a predicament occurs when you're not there. Just as you would for most facets of life, it's generally smart to have a back-up plan in place.