Helpful safety tips for new homeowners in McAllen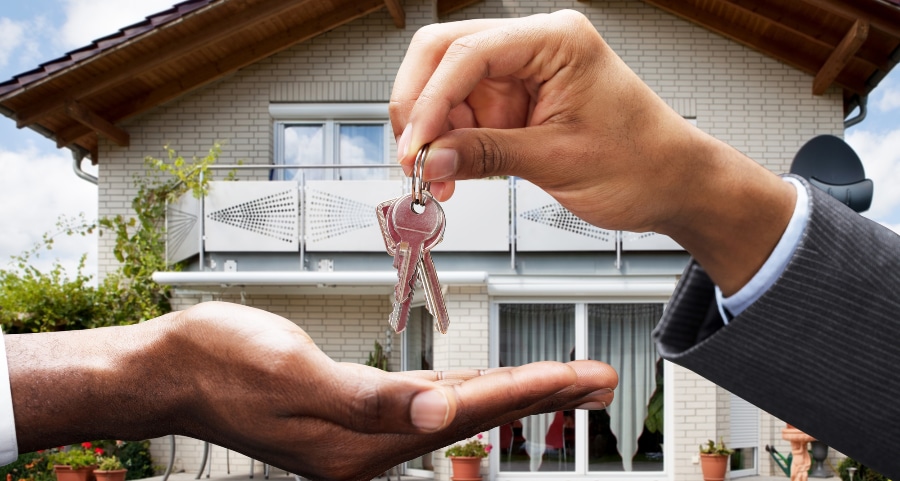 If you purchased your first home or you're preparing to, congratulations! It's a wonderful time for you and yours. You're probably thinking about how you can personalize your residence with decor, paint, and furnishings. But, before you go all-in on redecorating, make sure you consider home security as well. Keeping the ones you care about protected should always be a point of emphasis, and we'll show you the way with our safety tips for new homeowners in McAllen.
Conduct a safety audit of your new McAllen property
Now that you're contemplating safety, discover what your new home has in place. First, ensure you have operational smoke alarms. Try all of them and switch out batteries if needed. Are there carbon monoxide detectors? Is there a water sensor downstairs? This is also an excellent time to update door locks and inspect all window locks. Go room-by-room and get to know your new house.
Smart security tips for your McAllen home
Once you've done your opening check of safety devices and locking systems, you may think about enhancing your property's safety. To get started, consider these security tips for your home in McAllen.
Opt for a full-featured home security system. One of the smartest things a new homeowner in McAllen can do is incorporate a home security system. Today's wireless advancements let you keep a close watch on your home even when you're not there. You may view live video feeds, operate locking systems, and even talk to guests at your door straight from your smartphone. You can custom-tailor your system with amazing security features such as video surveillance and monitored fire alarms.
Modernize your outdoor lights. Exterior lights with motion detectors are a great approach in discouraging potential invaders. You might even use them in conjunction with surveillance cameras. When a motion detector is triggered, it can signal your surveillance to record.
Take care of your yard. Are you able to clearly see all of your property through your windows? Are there overgrown trees and bushes blocking your view? Get rid of possible hiding spots for trespassers by keeping your yard neat and tidy. Your neighbors will appreciate it as well.
Get to know people in your area. One more thing about your neighbors, get familiar with them. If you are friends with people around you, they'll be more prone to advise you if they see suspicious behavior. You can also join your area's social media page if one is established.
Utilize home automation. If you opt for an advanced smart home, you can make it look like you're on site by activating smart light bulbs at predetermined moments. This is a fantastic option when you're at work or on vacation.
Protect your new McAllen home with a Vivint security system
Enhance the safety of your new house with a Vivint security system in McAllen. Take advantage of advanced tools, like monitored fire alarms, smart entry locks, doorbell video cameras, automation, and even more. You can control and access your devices from anyplace by simply going through the app on your cell phone. Call Vivint today at
(956) 303-1646
to customize your system.