Reasons a smart home security system is worth it in McAllen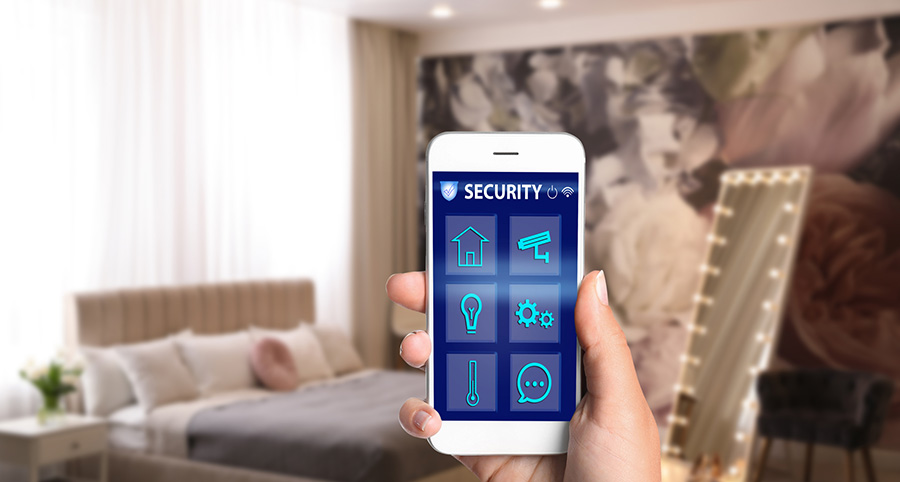 You will have to decide if a McAllen home security system is worth it. But, know that the latest a security system include much more than a collection of motion and glass break sensors. These days, your home security system is able to protect against disasters like floods and fire while making your normal daily lifestyle more energy friendly.
Your residential security package guards against invasions
Guarding against invasion is the number one reason to install a home security system in McAllen. For this reason, many sensors and cameras focus on stopping an intrusion. Having said that, your modern security system will do more than merely safeguard your property by blasting a siren. Now, you'll get phone alerts, monitoring messages,and automation to help alert you to a break-in when you're away.
For instance, in the event you are at the office and a stranger comes on your main entry, your doorbell camera will sense the movement. The device will automatically send an alert to your cell phone with video proof of your visitor. You may then access the integrated smartphone app and converse with your guest by using the two-way talk functionality, or have connected smart lighting come on, so it appears like you're in the house. If an intrusion does occur, your home's protection will automatically notify your 24-7 monitoring agents, and they'll quickly contact the authorities.
A security system can protect you from fires, flooding, and CO leaks
Various emergencies may happen at your residence. Fire, flood, and carbon monoxide usually come unexpectedly and happen fast. Linking detectors to your alarm system provides your smoke, flood, and CO sensors the same level of integration as your monitored motion detectors.
When disaster hits, your high-decibel siren will sound, signaling everyone in the home to exit the premises. You may even get an alert to your mobile device, which is extremely beneficial when you're not home. Your monitoring representatives are also notified, so they can reach out to first responders while you find safety.
24-hour monitoring acts quickly in response to your home security alarms
24-7 monitoring is the X factor when figuring out if a home security system is worth it in McAllen. When you have monitoring, an actual person responds instantly to the alarm whether emergency occurs due to a break-in, fire, or any other situation. First, they will call you to confirm the alarm isn't malfunctioning and to make certain everyone has moved to safety. Then they'll alert emergency services so they can dispatch a team in a hurry.
Your home's security is able to make your residence more energy friendly
Smart lighting, locks, thermostats, and more can pair with your overall security installation to allow your house to be more responsive and efficient. Direct all these smart devices no matter where you are with the security app on your smartphone or arrange for your lights and thermostat to alter according to a preset schedule. You might even save 10% or more on your energy expenses with automated devices.
Experience the benefits of a home security system today!
A home security system in McAllen is certainly worth the investment. To customize your system, get in touch with our smart home specialists. Simply call (956) 303-1646 or submit the following form.