Should I buy a security system even though I live in a safe McAllen neighborhood?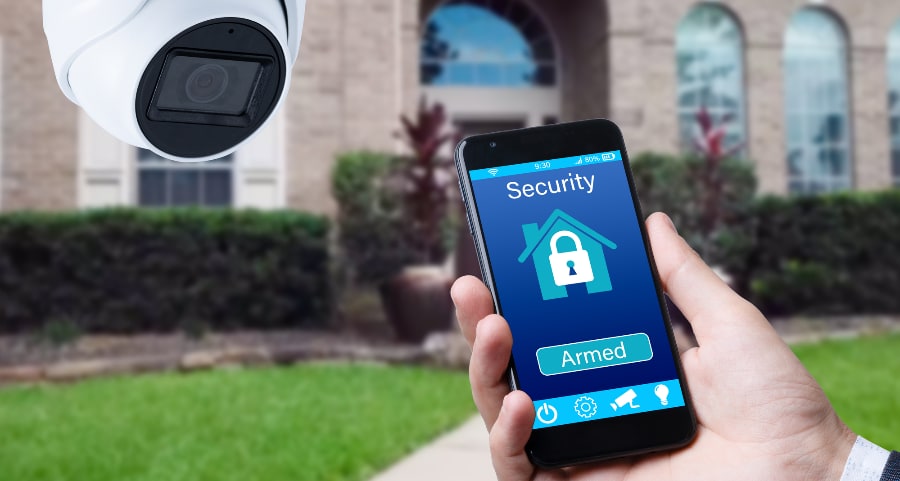 You enjoy your neighborhood for many reasons. It's family-oriented, in an ideal location with excellent schools, and has a lower crime rate. You've probably asked yourself, should I buy a security system even though I live in a safe McAllen neighborhood? The straightforward response is yes, and you'll soon discover why.
Do your part to keep your surroundings safe
It's understandable if the beautiful, tree-lined streets, welcoming people, and calm setting give you an inflated feeling of security. But make no mistake, intrusions can and will happen anywhere. Thieves will go after more affluent locales with the expectation of bigger payouts. You need to deter them, and the most effective way is with a modern security system. Not only will you protect your own home, you'll help keep the neighborhood you adore safe.
Why install a home security system in McAllen?
The real value in home security systems isn't in stopping an active burglary. It's preventing it from happening altogether. When potential burglars view your surveillance system, sign, and security company emblem in your lower-level window, they'll likely decide your residence isn't a suitable target.
Modern smart homes in McAllen with 24-hour monitoring will even keep you protected when you're not on site. Your devoted representatives will have your back when you're gone or anytime you don't hear an alarm or see a cell phone alert. If you're on a trip, you can maintain a link to your home with the helpful cell phone app. You can remotely complete the following:
Check current video from your security cameras
Lock entrances
Shut the garage door
Turn on lights to give the impression you're on site
Today's smart homes do quite a bit more than deter crime. Advanced home automation allows you to put your lights and thermostat on schedules and even create specific scenes. For example, you can dim lights, adjust the thermostat, and secure entrances at once in a pre-programmed nighttime scene.
Safeguard against all types of risks in McAllen
Homeowners must defend against all risks, not just forced entry. One of the fantastic facets of contemporary smart homes in McAllen is that you can include all your safety alarms into one complete system. That means you and your monitoring agents will be alerted when your fire alarm, flood sensor, or CO detector goes off. Your professional monitoring team will work quickly to get help on site while you prioritize your loved ones.
Stay safe in McAllen with a Vivint smart home
Even if you live in a safe McAllen neighborhood, you still need to defend your property and family against the numerous risks you may encounter. A Vivint smart home will provide a comprehensive defense while enhancing your life via wireless access and the latest automation. Would you like to start planning your home's defense? Reach out to Vivint today at (956) 303-1646.