What should you include with your small business security system in McAllen?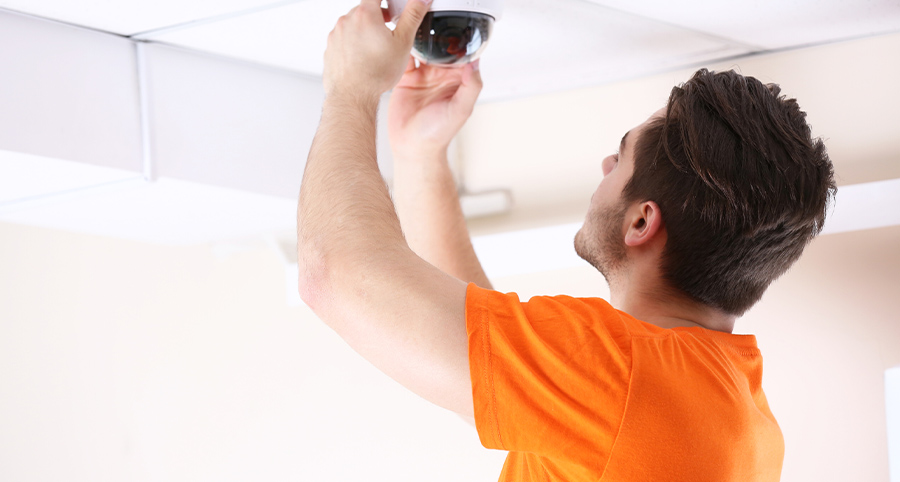 Through years of hard work and sacrifice, you've been able to establish your own small business. Now you must protect it. Elements like video cameras, 24/7 monitoring, and safety alarms will go a long way to shield you against the various hazards you could encounter. Although your operation is distinct from others, there are some key components that all small business security systems in McAllen need to incorporate. Explore what they are and how they are able to benefit you.
Video surveillance is a must for your McAllen business
If you want to protect your bottom line, you need to be ready for risks like theft and vandalism. By employing video surveillance, you'll have the chance to observe patrons, team members, and crucial areas like entries and check-out stations at all times. You will not only be able to record unscrupulous activity, you'll have the ability to stop it from transpiring in the first place.
One of the leading techniques to halt a prospective burglar in his place is by utilizing properly placed video cameras. Implements such as the Vivint Outdoor Camera Pro even have the ability to actively deter burglars. Here's how this smart camera may benefit your business:
Smart Deter: The camera will inform burglars they've been spotted by producing a loud sound and illuminating a red, LED ring around the lens.
Crystal-clear images: You can observe precisely what's going on with high-definition, wide-angle viewing, and night vision capability.
Smartphone access and alerts: If something occurs at your company, you ought to know immediately. When using this Vivint video camera with the helpful Vivint app, you will obtain instant alerts and view live or recorded clips right from your mobile device.
Install entrypoint sensors and motion detection equipment
Your security cameras could be sufficient to dissuade prowlers but you'll still need a secondary defense measure if a break-in happens. Door and window sensors, motion sensing equipment, and glass break detectors will safeguard your most vulnerable access points. If a device is triggered, you and your round-the clock monitoring experts will be warned instantly.
Your small business security system in McAllen needs safety alarms and 24/7 monitoring
The personnel and patrons of your business need to be secured along with your valuable goods. If an event like flooding or a fire occurs, you ought to have a device in place that not only notifies people in the building quickly but also reaches out to you and your monitoring experts. Vivint's smart smoke, fire, and carbon monoxide detectors will assist in limiting endangerment and damage while getting emergency personnel to your business immediately.
McAllen smart locking systems are ideal for various businesses
Would you like to track who's arriving at or leaving your business? Would it make sense to limit access to specific spaces? Smart entry locks offer that functionality. You can even have alerts dispatched straight to your cell phone and activate or deactivate locks through the Vivint app.
Request small business security systems in McAllen
A multi-faceted Vivint security system with round-the-clock monitoring, remote access, and a wide range of smart equipment is one of the top things you are able do to shield your business. You'll also profit from a professional installation that makes sure all elements are installed properly and operating as intended. Contact (956) 303-1646 or complete our form to get started on your custom-tailored business security system.