Features to look for in a home security camera in McAllen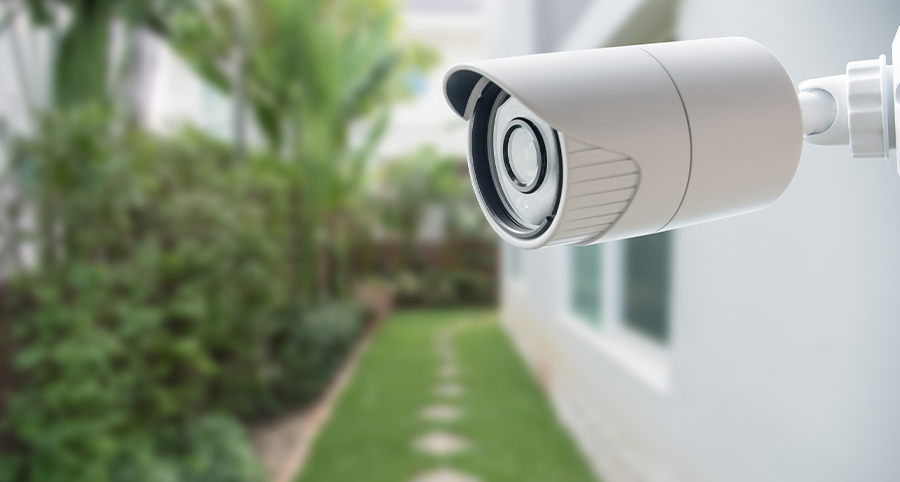 When it comes to home security, it nice to get a full look of your property This is a principal reason why security cameras are among the best tools to consider as you design your home security system. Although standalone cameras are of use when installed appropriately, they're even more helpful when integrated into your home's comprehensive system.
Are you wondering what to look for in a home security camera in McAllen? You'll be happy to discover these critical components have more features than previous iterations. You may view live streams from indoor cameras or catch the attention of intruders with incorporated deterrents from outdoor cameras. Just use your security app or touchscreen smart hub and you'll be able to direct all your home security cameras.
Impressive features enhance home security cameras in McAllen
Versatile and easy-to-incorporate security cameras will take your home's defense to a different level. These crucial elements of your home security system can be found with an incredible range of features including bi-directional talk, night vision, and mobile access. Review all of the available options here.
Night vision: Powerful IR night vision functionality provides clear footage of your surroundings any time of day. Your cameras will even maintain their clarity when zooming in on specific spots.
Cloud storage: Check for security cameras with recording and storage cloud options and the ability to access video directly from your smartphone app.
Smartphone app: Today's surveillance systems in McAllen are typically paired to a convenient mobile device app. You have the opportunity to watch current feeds or pre-recorded clips and even arm or deactivate your system. The Vivint App will post an update to your phone whenever there's a triggered event.
Motion sensors: Integrated motion sensors prompts cameras to take notice when odd action occurs. You'll also get a message on your phone.
Speak to visitors or members of your family: Would you like to touch base with your children once they get home from school? Have you found a delivery person at your doorstep? Today's home security cameras, like the Vivint Doorbell Camera Pro, offer convenient two-way audio so you are able to speak to any person detected by your equipment.
Field of vision: As a good rule of thumb, your outside surveillance should give you no less than a 120° view. For example, the Vivint Outdoor Camera Pro provides 140° views.
Customizable zones: This convenience gives you the chance to set the exact part of your property you wish your camera to watch over. This will be helpful to better define what you surveil as you aren't going to need alerts whenever an automobile travels by on the road.
Design your own smart home
You now know what to look for in a home security camera in McAllen. The only thing left to do is to design your own custom Vivint smart home. Call (956) 303-1646 to begin or complete the form below to contact our professionals.