What's the difference between regular smoke detectors vs. monitored fire alarms in McAllen?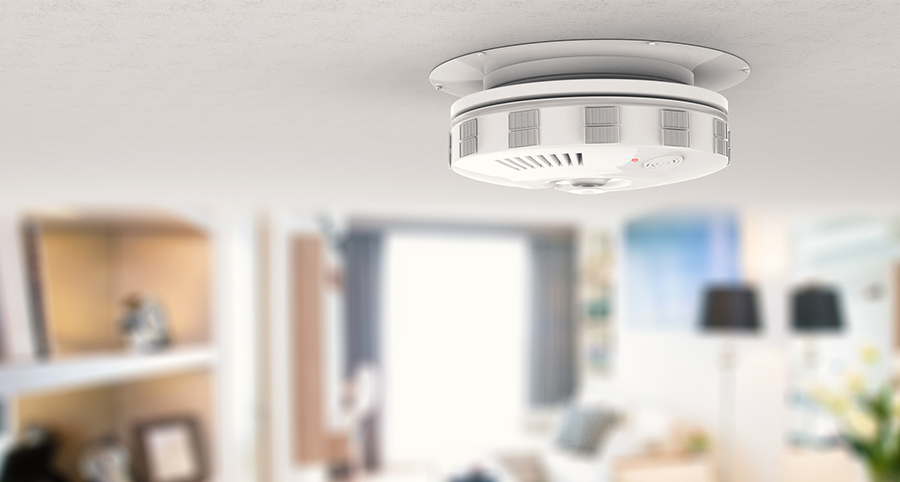 In the McAllen smoke detector vs. monitored fire alarm debate, it's clear that a monitored fire alarm is the better alternative"> for your family. Smoke detectors are an essential first step in guarding your place from a dangerous blaze, but they have a few concerning drawbacks. Conversely, monitored fire alarms have more methods to discover a fire and can reach out to a monitoring team when the unthinkable happens. Connecting your fire alarms to a comprehensive smart home also results in many other benefits that your ordinary smoke detectors could only hope for.
Your ordinary smoke alarms in McAllen may be falling short
Fire safety is a crucial consideration, and smoke detectors play a critical role in keeping your family safe. However, smoke detectors have various shortcomings. To illustrate, they will only identify smoke, not high temps. When there is an emergency in your home, you would not be alerted until the smoke rises to the smoke detector. While there are some other significant signs of fire -- including a sharp heat increase -- if there's no smoke, you will fail to get a triggered smoke detector.
Additionally, smoke detectors only activate if they find ample smoke. If a fire creeps along slowly at first, you might not be alerted until the flames are out of control. Some smoke detectors employ dual sensors, which means they will recognize smoke from both a blazing inferno and a more gradual burn. Then when they start beeping, it's required of the homeowner to call the fire department after safely leaving the residence.
Monitored fire alarms offer more benefits than regular smoke detectors
While they look like standard smoke detectors, monitored fire alarms can do much more. If connected to a comprehensive home security package, they can:
Discern fire with dual-sensor smoke detection: Like an ordinary smoke detector, this monitored device can engage from a roaring blaze or smoldering embers. It will sound a high-volume alarm whenever it senses danger.
Detect fire due to a sudden heat surge: Your monitored fire alarm can even trigger if it discerns an uncommon heat surge. Typically, heat comes in advance of smoke. More ways to identify a fire means additional means to keep your family safe.
Notifies professional monitoring representatives: Fires will occur when you are home or away. No matter of the situation, your fire alarms will warn your monitoring specialists, who can swiftly call first responders. When seconds count, it's comforting to know that somebody is constantly keeping a watch of your residence.
Integrates with home automation: Even though the main job of a fire alarm is to detect fire and notify monitoring agents, it can also connect to other automated components. For example, a activated alarm could induce your system to turn on the exhaust fan to impede the fire or trigger smart light bulbs so you may find the safest exit out of the house.
Your monitored fire alarms are an important aspect of a fully equipped smart home
The easiest way to optimize your fire alarms is to connect them with a Vivint home security system. Consult with a Vivint expert today and find the most suitable smart home for your family. Diall (956) 303-1646 or complete the following form to get started.